In Sorrento and Gragnano, our jewels have always been distinguished for the quality of the products of the goldsmith's art, watchmaking and silverware.
In the light of a full service, we have a workshop for repairs and alterations of jewellery, watches and objects of silverware. Restore and bring new antiques, rebuilding any missing parts with skill and passion for the craft.
Jewelry from the fine materials, rings, chains, necklaces, solitaires and enriched, if you want to, with fantastic, precious stones, in a way that makes the object unique.
What sets Sorrento Aurum Jewelry is the continual search of brand important and unique, and a careful selection of the products, to propose constantly to its customers items which are unique and of the highest level, suitable for every occasion, ceremony or important moment of your life.
Our shops:
The seat of Gragnano
Srl Aurum 95
Via Raffaele Viviani, 15
80054 Gragnano (NA)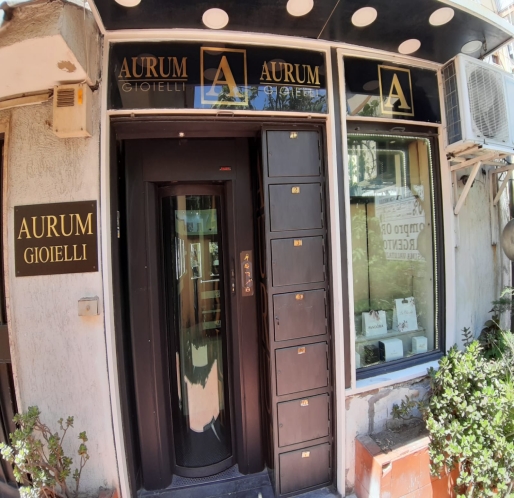 Home of Sorrento
Srl Aurum 95
Corso Italia 349
80067 Sorrento (NA)